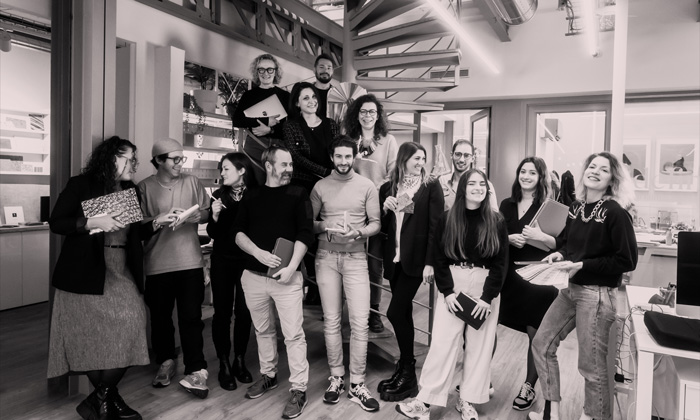 The DESIGN division turns ideas into creative concepts to imagine permanent or ephemeral spaces with you, always bearing in mind that a successful experience must be unique, effective and attractive.
Intuition and practical creativity
We work for all types of companies (from DNVB to major retailers) and in multiple business sectors, which has enabled us to gain an in-depth understanding of the challenges facing retailers and allows us to go beyond the conventions of an industry.
We are driven by passion, creative inventiveness and a sense of operational implementation to create a retail experience that is as effective as it is sustainable.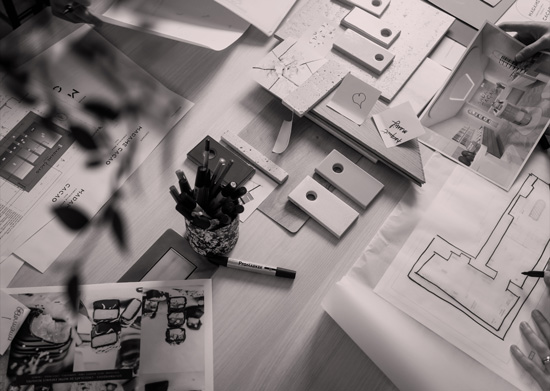 Artistic direction, interior architects, designers, merchandisers, graphic designers, 3D experts and material specialists work together to imagine and make your projects tangible.
DESIGN: our eco-retail commitment
All our designers are trained in eco-design to help you make considered choices and to develop sustainable design and architecture projects with you (design, materials, end-of-life procedures, etc.).
Once the concept has been designed, we proceed to the technical implementation and create the parameters to ensure a perfect roll-out.